To get natures marvelous wonders into peoples lives so everyone may benefit from their beauty and miraculous metaphysical/healing properties.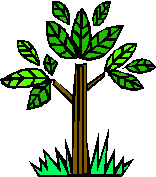 The STONE Maiden caries a large variety of crystals, stones, rocks & minerals, a wonderful array of jewelry, gifts, and accessories for your mystical, mythical & metaphysical purposes or for your personal pleasure.

Find your special crystal or stone among the huge selection we carry!
We look forward to meeting you, serving you, and hope to amaze you!

Shop Online 24/7 Now!
We're adding our store to the website,
in the meantime shop our Ebay store.

www.stores.ebay.com/The-Stone-Maiden

Physical Location
The STONE Maiden
7215 Crystal Hill Road
North Little Rock, AR. 72118
Phone/Fax: (501)758-4149
Email Us: Click Here
Store Hours:
Monday - Friday 9:00 a.m. - 5:00 p.m.